Manage episode 237437816 series 1168482
Par
Deavy Bass
, découvert par Player FM et notre communauté - Le copyright est détenu par l'éditeur, non par Player F, et l'audio est diffusé directement depuis ses serveurs. Appuyiez sur le bouton S'Abonner pour suivre les mises à jour sur Player FM, ou collez l'URL du flux dans d'autre applications de podcasts.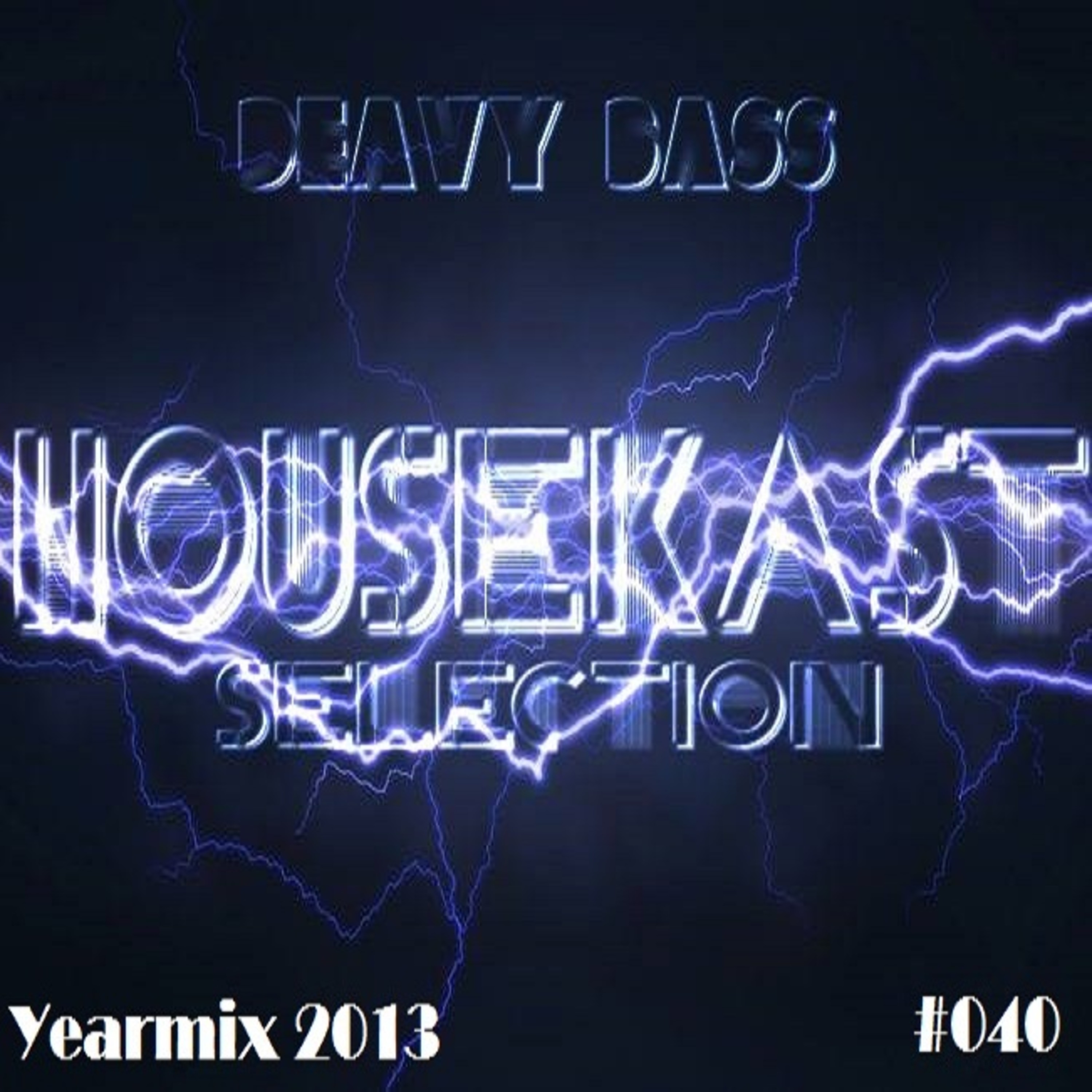 Hey what's up HouseKasters ? Welcome back to a very special episode of HouseKast Selection Podcast !
As promised, here is my Yearmix for 2013 ! I played a lot of mashups, bootleg and edits with the best tracks of 2013 by Martin Garrix, DVBBS, Hardwell, Nicky Romero, Dannic, Dyro, Krewella, Sander Van Doorn, Calvin Harris, Showtek, Henry Fong & many many more !
The Top Track (the best track of 2013 for me) is, of course, the HUGE release of DVBBS & Borgeous : Tsunami (In the Merzo Remix). I want to congratulate Merzo for his awesome work in the last months ! This guy is going to begin one of the best DJs in the world and we are proud in France to see that ! Keep up the great work ! Also, congrats to Hardwell for reaching the n°1 spot and becoming the best DJ in the world.
We have a Discovery Track : Mastiff remixed the great "Wizard" by Martin Garrix & Jay Hardway and ... whoa ! What a bootleg ! That's crazy !
I wish you guys the best for 2014 : happiness, love and success and I can't wait to see you all for more episodes of HouseKast Selection !
My name is Deavy Bass, have a great listening and don't forget to subscribe on iTunes !
See you soon for a brand new episode of HKS ! Kisses & HAPPY NEW YEAAAR !
PS : Thanks to DJ Ticto for the new Podcast Cover ;)
Tracklist :
01 - Ivan Gough & Feenixpawl vs. Georgi Kay & Michael Woods vs. MAKJ - In My Mind (Rolvario Edit)
02 - Dannic & Sick Individuals vs. Twoloud - Bluebang (Massimiliano Fiorini Mash Up)
03 - Dyro vs. Queen - We Will Rock After (MAKJ Mash Up)
04 - Foreigner vs. Danny Avila - Cold As Tronco (MAKJ vs. Bingo Players Edit)
05 - Merk & Kremont vs. Thomas Gold vs. Taio Cruz - Remember Zunami Hangover (Luis Rondina vs. Shanahan Mash Up)
06 - Sander van Doorn & Ummet Ozcan vs. W&W & Krewella - Live For The Neon (The Standard Break GLOWINTHEDARK Smash Up)
07 - Martin Garrix - Animals (Botnek Edit)
08 - Nicky Romero vs. Nari & Milani & Mauricio Gubellini - Symphonica Up (Execute & Cristian Marchi Mash Up)
09 - Tommy Trash & Sebastian Ingrosso vs. Calvin Harris - Flashback Reload (Bassjackers Mash Up)
10 - Lush & Simon vs. Bright Lights - Adrenaline Escape (Straka Mash Up)
11 - W&W & Ummet Ozcan vs. Garmiani & Salvatore Ganacci - The City Code Is Mine (Garmiani Mash Up)
12 - Calvin Harris & Alesso vs. Hardwell - Controlled Jumper (GLOWINTHEDARK Smash Up)
13 - Danny howard vs. Sebastian Ingrosso vs. Nicky Romero - Spire /w Reload (Acapella) /w WTF! (Vincy Mash Up)
14 - Shermanology & Amba Shepherd vs. MAKJ - We Are SPRINGEN (Lex Anders Mash Up)
15 - DVBBS & Borgeous - Tsunami (Merzo Bootleg) [TOP TRACK]
16 - GTA, Digital Lab & Henrix vs. Dimitri Vegas & Like Mike vs. Mastiksoul & Dada - Hit Wakanda Forever (Massivedrum Mash Up)
17 - Redfoo vs. Deorro - Let's Dechorro Ridiculous (Jérémy Solis Mash Up)
18 - Martin Garrix & Jay Hardway - Wizard (Mastiff Bootleg) [DISCOVERY TRACK]
19 - Hardwell vs. Matt Caseli & Danny Freakazoid vs. AutoErotique & Felix Cartal & Charlie Darker - Encoded /w Raise Your Hands (Acapella) /w The Alarm (Hardwell vs. Son Of Chaos Mash Up)
20 - Krewella vs. Henry Fong vs. Thomas Newson - Krewella's Hot Flute (Menegatti & Fatrix Mash Up)
21 - Thomas Newson vs. Avicii & Nicky Romero vs. Bobby Rock - I Could Arise Pallaroid (Hardwell vs. Denny crane Mash Up)
22 - Blasterjaxx vs. Felix Cartal & Clockwork vs. David Guetta & GLOWINTHEDARK - Fifteen Fire /w Ain't A Party (Acapella)
23 - Showtek vs. Fatboy Slim - Booyah Rave Repeat /w Get Your Hands Up (Acapella) (Mobin Master vs. Tate Strauss Mash Up)
14 episodes