Manage episode 152570007 series 1063721
Par
Warwick Merry
, découvert par Player FM et notre communauté - Le copyright est détenu par l'éditeur, non par Player F, et l'audio est diffusé directement depuis ses serveurs. Appuyiez sur le bouton S'Abonner pour suivre les mises à jour sur Player FM, ou collez l'URL du flux dans d'autre applications de podcasts.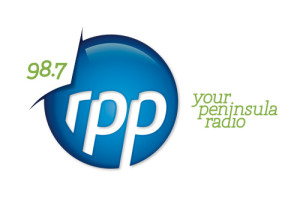 In another deviation from the normal format of the Entrepreneurs In Action series, I wanted to share with you an interview that I did with Jacki Mitchell on RPPFM's Taking Care of Business show last week. I was also fortunate to share the microphone with my good friend, and fabulous speaker, the delightful Danielle Storey.
In research that is repeated time and time again, 30% of people have a greater fear of public speaking than they do of death. Yet t is such an important skill set for all people, particularly business owners. During the show we cover a range of topics from tips on the best use of visual aids to how to create a presentation to what it means for your branding.
The Show
[wpdm_file id=2] Size 36 MB and Duration 39 minutes


http://warwickmerry.com/wp-content/uploads/2014/09/TCOB-05-09-2014-Public-Speaking-PC-Compress.mp3
TRACK LISTING
To give you a summary of the keypoints on this show, here is the "track listing"
02:30 Why would you need to Speak in Public?
04:00 Learn how to Get Things Wrong
07:12 Do you have to be Born a Good Speaker?
08:25 What Formal Training as a Speaker?
13:40 What about Speaking for Introverts?
16:00 What do I speak about when Networking?
17:10 Tips for new/shy speakers
20:25 Tips for PowerPoint, Keynote, Prezi
22.35 Business Times Magazine
24:30 An opportunity to speak
27:22 What is Slam Poetry?
28:58 Highlight the Elephant in the Room
34:30 Branding on the Platform
36:00 Having a Plant in the Audience
36:50 Pearls of Wisdom
Resources referred to on the show are:
Melbourne Impro – Watch and learn from some of the best improvisers in the country
Humourversity – Learn to be funny or add that funny edge to your presentations
Toastmasters – A structured approach to learning how to speak to an audience
EASI – The Exhibiting and Sponsorship Institute for all of your Exhibiting and Event Sponsorship needs
Business Times – BusinessTimes is a website and a monthly colour magazine giving a voice to business
Bloom Networking – Jo Schutt runs different networking events and the Peninsula Health and Wellbeing Expo
The post
014 How to Be A Better Public Speaker
first appeared on
Warwick Merry CSP CVP
.
15 episodes